Payment Gateways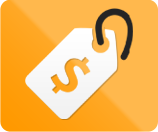 IXXO Cart integrates with all Major Payment Processors and handles all technical part of the integration with a payment gateway.
This means that if you want to receive payments with a certain gateway you have to get an account with them first. Then you should enter account credentials in your IXXO Cart backend settings, and you are ready to receive online payments.
All financial operations are handled by payment gateways secure servers, not your web server. IXXO Cart only transfers required data to the gateway.
 
Latest Gateway Added
 
 
---
IXXO Cart Integrated Payment Gateways

Paypal
Google Checkout
AuthorizeNet SIM
Authorizenet AIM
PaypalPro
PaypalPro UK
Chronopay
Datacash
DIBS
ECHO
Fast Transact
HSBC
iTransact Inc.
LinkPoint
Moneris
NETbilling
NTPNow
protx
PSiGate
Shift4
WorldPay
TransactionCentral
VeriSign
ViaKlix
YourPay
VersaPay
Bank of America
ClickandBuy
Barclays ePDQ CPI and MPI

 

Metacharge
ANZ eGate
Payflow
Payjunction
Authorizenet Reccuring
AuthorizeNet eCheck
Emporiki Bank
USAePay
SkipJack
WinBank
Eurobank
DIBS
AliPay (China)
La Caixa (cyberp@pac)
NetCash (South Africa)
BBS Netaxept (Norway)
protx Direct
Paypal Reccuring
SagePay
Moneybookers
Plugnpay
Amazon FPS
Beanstream
Buckaroo
Sage Payments
VCS Payment
Moneybookers
eWay UK
eWay New Zealand
eWay Australia
All payment gateways are included in the IXXO Cart installation package at no additional cost.
Payment Gateway FAQ
Payment processing can be a confusing subject, especially if you are selling through multiple channels. Below are some of the most common questions we've been asked, and the corresponding answers. If you have a question not listed below, please feel free to contact our support team.
What is a payment gateway?
A payment gateway is a third-party company that connects your e-commerce software to your merchant account. This allows you to collect credit card, and in some cases electronic check, payments in real time from your online store.
Do I need a payment gateway?
While not required, it is generally recommended. By having a payment gateway, you can provide your customers with real-time feedback about the status of their payment. For example, if the credit card is declined, your customer is notified immediately.
Additionally, a payment gateway greatly increases the automation of your online store, as you do not need to manually process payment transactions.
How does a payment gateway work?
When you set up your payment gateway, you will provide information regarding your merchant account to the gateway vendor. The vendor will then configure your gateway account to match up with your merchant account.
Whenever IXXO Cart needs to process a payment, it connects to your gateway using the information provided. The gateway then talks to your merchant bank, and if the transaction is approved, communicates this back to IXXO Cart.
What payment gateways are supported by IXXO Cart?
Scroll up the page for a detailed list!
How much does a payment gateway cost?
The costs for a payment gateway vary by company. Typically, you will pay a monthly fee, as well as a fixed fee per gateway transaction. You should contact the gateway vendors directly for their most up-to-date pricing.
I already have a merchant account. Do I still need a gateway?
While not required, it is highly recommended. First, by using a payment gateway, you can offer your customers real-time status of their payments.
Secondly, by using a real-time payment gateway, you can collect & utilize the Card Verification Code (CVV2), which provides an additional layer of security for card-not-present transactions.
Finally, having a gateway provides you with a higher degree of automation in your online e-commerce operations, as you will not need to manually process payment transactions using a physical card terminal.
What information do I need to set up my payment gateway?
There are two parts in setting up your gateway.
The first part involves the gateway provider and your merchant account, and the second part involves your gateway provider and IXXO Cart. In the first part, your gateway provider will require access to your merchant account settings. Sometimes called a VITAL file, this record provides the gateway vendor all of the information needed to associate your merchant account to the gateway provider. Once you have completed this configuration, the gateway provider will provide you with the necessary information to configure the gateway inside of IXXO Cart. The information provided by each gateway is different.
To configure IXXO Cart with your information, simply log into IXXO Cart, go to Configuration, then Payments, and then select your transaction gateway. The specific fields required by your gateway will be shown. Simply input the information provided, and you're good to go!
What are my options for charging the customer during checkout?
The two major decisions you will need to make in regards to your payment gateway configuration are:
1) Authorize & Capture funds, or just Authorize funds?
2) Real-Time Charge during checkout, or batch charge through the accounts receivable section?
We discuss these options, and the reasons for choosing a particular process below.
Should I select Auth and Capture, or Auth then Capture?
This really depends on your business model, and how long you expect it to take for you to ship the product to the consumer. (Please note that the timelines discussed in this document are generic, and may not reflect the agreement you sign with your merchant account provider.)
Generally, a merchant is required to ship the product within a strict time frame after a customer's credit card is charged. In most cases, this is a 3 business day window. If you are unable to deliver the product in that time period, you should select auth then capture. In an auth then capture scenario, the payment gateway "authorizes" the funds from the customer's credit card. This places a temporary hold on the funds from the customer's account, but does not actually charge the customer's card. Once you ship the merchandise, you process a capture of the funds that you previously authorized.
Since not all gateways support the auth then capture model, you will need to assess your business requirements prior to selecting a payment gateway. Additionally, when using the auth then capture model, your payment gateway will generally charge you for two transactions: the auth, and then the capture.
Should I charge in real time during the checkout process?
We generally recommend that you charge the card in real time during the checkout process for several reasons.
First, by processing the transaction in real time, you are able to offer your customers instant feedback about the status of the transaction. For example, if a customer's card is declined, they are notified immediately, and are prompted to enter alternate payment information.If you did not charge the card during the checkout process, the customer will think the order has gone through with no problems until you contact them manually when you process the transaction.
Secondly, by utilizing a real-time charge during checkout, you are able to collect and utilize the card verification code (CVV2). This code, which is the last 3 digits in the signature panel on the back of a Visa or MasterCard, or the 4 digits printed, but not embossed, on the front of an American Express card, may only be utilized during real-time charge during checkout methods. By collecting the card verification code, you are afforded another level of security, and in many cases, are charged a lower discount rate by your merchant bank.
Finally, utilizing the real-time charge during checkout process allows you to more efficiently automate your online business processes. For example, if you are using a third party fulfillment company to deliver your orders, real-time charge during checkout allows IXXO Cart to forward approved orders directly to the third party fulfillment company without any intervention.
This often leads to increased customer satisfaction as it can drastically reduce the time from when an order is placed and when the order is shipped.
What is a Third Party Payment Processor?
A Third Party Payment Processor is a vendor who charges credit cards on your behalf, and then transfers the funds to you through a variety of electronic payment methods. The two most familiar Third Party Payment Processors are PayPal and Google Checkout. Some other third party payment processors include WorldPay and 2checkout.com.
Can I have both a gateway and a third party payment processor?
Absolutely. Many merchant choose to utilize both Google Checkout and PayPal, in addition to their own merchant gateway.
By providing your customers with as many payment options as possible, you are insuring that the customer will not be turned away because their preferred payment method is not supported.
How do I configure PayPal?
Configuration PayPal in IXXO Cart is easy! In fact, we have an entire chapter dedicated to PayPal setup & configuration in our reference manual. The first step is to sign up for a PayPal account. Once you have signed up for an account, you simply need to follow the step-by-step instructions provided, and you're good to go!
How do I configure Google Checkout?
IXXO Cart has done all of the hard work in integrating with Google Checkout. The first step is to sign up for a Google Checkout account. Next, simply log in to your IXXO Cart account, and select Configuration, then Payments. Check the box labeled "Accept Google Checkout", and enter the requested information into the fields provided. You will then need to configure your secure callback URL in your Google Checkout account.