IXXO Multi-Vendor Edition
IXXO Cart Multi-Vendor for joomla is the most popular cart structure to date. With a true vendor solution you become your own landlord and manage multiple shops under a single domain. If you want to become your own multi store host provider IXXO Cart Multi-Vendor is your turn key solution. We created a system and the tools to get your sellers to sell.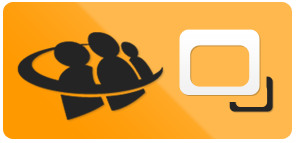 The multi-vendor edition of IXXO Shopping Cart will allow multiple vendors to sell online through a single, secure online store. Each vendor has their own separate products, orders, shipping options and more.

Vendors have their own administrator area to manage their products, orders, taxes, shipments, coupon codes, manufacturerers and many more. Buyers are able to buy from one seller or multiple sellers in a single order. As the site owner, you have full control of all the features, vendors and can you make money from selling your products online and obtain commission from other sellers. Additionally you can create subscription plans for vendors to choose from during registration.

Another great feature of the IXXO Cart Multi-Vendor editon for Joomla is the option to setup your own facebook store to prmote and sell the products of your vendors. The process is straight forward and categories/products are published to your facebook shop with a click of a button.
Multi-Vendor Edition Specific Features
Multiple sellers, all selling through one store front
Seller profiles, custom created web pages and their own mini-website
Vendors can receive the funds for their sales through paypal website payments or paypal adaptive
Vendors manage everything through an easy-to-use interface with no additional software
Vendors or store owners can view order and product statistics on vendor level (reporting)
Setup Subscription Packages (vendors will choose a subscription package during registration)
Owing balances as well as payments to vendors can be calculated and logged
Vendors have complete control/management over their own products
Customers can purchase from multiple vendors in the single order
Vendors will receive email notifications of new orders
Vendors can completely manage their own orders/shipments
Setup Vendor Groups to limit how many products they can publish
You can use any Joomla template and IXXO Cart will adopt the Joomla template styling
Setup facebook online shop to promote and sell the vendor products
Vendors can be restricted to only creating items in certain categories within the store
Vendors can specify their own shipping methods/zones or choose to use the store default
Vendors can use widgets for their products on any third party website or social network
Payment Processing
The money can go to either the merchant account of the super administrator (mall owner) who then manually distributes funds among the vendors, which can be tracked and managed separately for each vendor or allow vendors to receive the money and invoice them for the commissions every month. A detailed report will calculate commissions owed to the mall owner on per vendor basis.
Paypal Adaptive Payments
IXXO Multi Vendor takes full advantage of Paypal Adaptive Chained and Parallel Payments, allowing you to automatically collect commissions from vendors but that is not all. Paypal Adaptive Payments opens the door to several payment automation options and if you decide to use paypal adaptive you do not have to worry about commissions and vendor payments. Paypal adaptive takes care of both in, a single transaction, even if there are items from several vendors in one one order. The mall owner will receive the commission which is deducted from each vendor and each vendor will receive to his paypal account the total amount of the products sold (minus the commission of the mall owner).
Vendor Payments / Commission Reports
IXXO Multi-Vendor will track all payable amounts for each vendor and record vendor payouts so that you always have a detailed report of payments and owed balances.
Super Administrator Control
The Super Administrator (Mall Owner) has full control over all the features of the store incl. settings, categories, products, taxes, shipping, global attributes, sales, reports and many more. Super admin can choose to review products before they are published, assign cart features on vendor basis, assign product categories to selected vendors and many more.
Vendor-specific Shipping and Tax Methods
Each vendor can configure their own shipping methods and taxes. Buyers whose orders contains items from several vendors can get a vendor specific shipping quotes and choose vendor-specific shipping options during the checkout process.
Unlimited Number of Vendors and Products
It does not matter how many independent vendors are allowed to sell their products in your store. The number of vendor accounts and products is really unlimited and you can expand your business with no logical restraints.
Create Tax Rules Based on Product Classes and Location
IXXO Cart's Tax Management includes a highly configurable tax engine that can compute taxes based on product class, country, state, county and more.