DHL eCommerce Tracking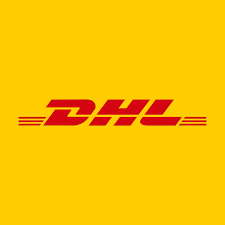 What Is DHL eCommerce and Why Your Business Can Benefit From It?
Any business has to deal with shipping and carriers these days. The internet has changed the way we project the sale of any product. Entrepreneurs that have not considered a carrier are the ones that have no vision for expanding the consumer base of their product. A lot of people love to talk about cheap carrier services, but relying on "cheap" usually means goods mishandled. There is enough evidence about that on the internet these days thanks to security systems in households. It's a hard fact that people want their products shipped safely in good condition.
If you want to distribute your products with the best carrier service, there is only a name in the game that means a lot to anyone: DHL. The company has a long-standing record of being one of the most efficient carriers for products around the world. They are also one of the best companies out there with a great eCommerce platform. If you are getting started with your eCommerce initiative, this guide will help you out a great deal. If you are an established brand looking for a better outlet for your product, you might want to read this.
A Little Backstory About DHL
DHL started as a little shipping company created by three partners whose last names where Dalsey, Hillblom, and Lynn. You can take a wild guess where the name of the company comes from. Their services were mostly regional and domestic in the USA by 1969. These days the shipping juggernaut reaches every single corner in the world. They have moved their base of operations to Germany, where they oversee the logistics and services across the Americas, the EU, Asia, Africa, and the Middle East.
What do I need to Know About DHL eCommerce Services?
As we have already mentioned, DHL is a company that covers nearly every single country in the world. If you are in the business of selling goods, DHL eCommerce has a lot to offer to you in terms of services and options. There is one fundamental trait of eCommerce. The service has been designed for high-volume shipments, so as you can guess, every delivery needs to meet some requirements to make the most of it. The current regulations ask for a limit of 50 items sold per day to apply for international shipping and 100 items for domestic.
What are the Benefits of Using DHL eCommerce?
There is a lot of added value in the service as it stands, the first one being, of course, having a reliable operator taking care of your shipments. As an online seller, you are probably are looking for something more substantial than reputation. With that in mind, you can look forward to some of the lowest fees for international shipments. You also get incredible cross-border shipping costs with returns included. You may customize the level of your service as well as the features you need for specific shipments.
When it comes to international shipments, there is a lot more we can list. For instance, DHL eCommerce Tracking is one of the few companies able to provide merchants with an extremely efficient B2C custom clearance to make deliveries in a matter of hours worldwide. They also have start-to-finish deliveries and returns. They have a reliable network for drop-off and pick up locations. They offer global fulfillment as well as other delivery options for more customized services such as shipping delicate goods or medical supplies that comply with international regulations.
As for domestic services, DHL offers domestic shipments in almost every country in the world. Their logo is recognizable in any currier service on the planet. They provide plenty of services on their own or through their local partners such as Cash-On-Delivery, e-wallet payments, seamless integration with other services, and shipping cycles for six days of the week. The best feature is the tracking service that allows you to see your package timeline from start to end using APIs, SMS, apps, websites and eCommerce platforms.
What is the Cost of These Amazing Shipping Services Provided by DHL?
Like any other shipping company, DHL eCommerce Tracking has two different sets of costs for international and domestic shipping. The price on each varies depending on the logistics that need to be managed for any given shipment. International fees will always be expensive, but you might be surprised at the amount of money you are saving by using DHL over other services. Domestic services are faster with DHL, and they can improve the range of satisfaction of your customers with your product.
Understanding International Shipping for DHL eCommerce Tracking
Understanding the cost of shipping your products is not that hard. If you are selling one type of product, it's even easier. You will have to reach to DHL and ask for a quote. A representative will make the necessary arrangements for you and train you in the use of IXXO Shopping Cart Software which is fully integrated with DHL. This program will integrate your catalog with the shopping cart of your website using APIs to make the calculation automatic in the currency where the purchase is being made. You will be able to let the customer know everything about their shipping costs, including taxes in their country.
Understanding Domestic Shipping for DHL eCommerce
As we mentioned previously, DHL has a lot of partnerships in place to handle domestic shipping across the world. Local representatives are the ones usually in charge of getting the specifics necessary for any quote. Since most of these partners have agreed to work under DHL's rulebook, you will be asked to comply with specific requirements regarding packaging as well as the sort of goods you can sell using these services.
Other DHL Services
One of the many issues faced by most shipping services is costs and surcharges. The good news is that DHL eCommerce Tracking has managed to work their way around them with their eCommerce platform. You can even calculate the shipping costs of your product based on the volume and dimensions you have at hand. DHL also has many partnerships in place with local and international insurance companies to make sure your products get safely, and their costs are covered in the unlikely case of mishandling, theft, or loss. Their web portal grants you full control and coverage of all your shipments, and you can manage additional services such as printing labels, uploading batches of shipments, tracking performance rates, and warning reports.
Closing Thoughts
DHL is one of the most tech-friendly shipping services in the business; they have made considerable effort s to keep up with the demands of time to make shipping your products easier and affordable on your end. You check the full benefits of their services on their website without any cost and crunch the numbers on your end to figure out what's best for you and your brand in the long run.