Online Booking System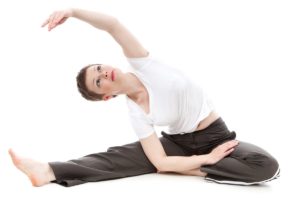 An online booking system or online reservation system is a software that individuals can use for managing online reservations. Online booking software enables tour operators, teachers, hairdressers, and trainers to promote and sell their services online. An online reservation system can as well handle phone or in-person bookings. The features and functionalities of online booking platforms are a lot and vary from platform to platform.
In this post, we will do our best so you can understand the booking systems a little better. Additionally, we will explain how online reservation systems can help your business and how to select the best software to start an online marketplace.
Before embracing a brand-new system, you need to always think about the benefits as well as drawbacks.
Online Booking System Advantages
Increase your reservations
Among the most significant advantages to online booking systems is that they are always open and ready for use for your organization 24/7. With booking systems, there is no need for your clients to wait. Your clients will be able to make reservations at their comfort and whatever is appropriate for them. They can also make bookings while you rest.
Saving time
Having an automated system will save you time that you can use for other activities. As soon as you have your organization set up on the platform, you won't need to call your visitors, you can simply send follow up emails. Everything runs in the background so you, and your staff, can focus on serving your visitors.
Improve the performance of your procedures
Customers today anticipate the pleasure principle in the process of an online booking system and a booking system will help in this matter. You'll reduce waiting times and client frustration and also you will never feel the need to say "one moment" to a customer waiting on you to leave the phone once more.
Advanced Analytics
An online booking system monitors each reservation, and with IXXO Cart, it also keeps the information linked to it even if it didn't succeed. This means that you can make use of reports to find what excursions are making you the most money, get a better understanding of who your regular customer is, and also have real-time insights when a client is trying to make a reservation, with IXXO you have all the tools you need to take your business to the next level.
THE DISADVANTAGES
Takes time to setup
IXXO's booking system is straightforward to get the system up and running. Although you'll still require a few hours for configuration and training. Each service is easy to set up with a lot of configuration options.
Staff training is a must
As soon as you have IXXO's booking system setup, you will have to train your staff on the new booking system. The learning curve can take as low as an hour since our platform is user friendly and easy to use. Have in mind that with such a system in place you will significantly reduce the amount of administrative work you have.
Is an Online Booking System worth it?
When reviewing a software program, you must always consider the initial financial investment, both money and time, as well as the possible profit to your business. With IXXO's reservation system, there is a finding out contour. A professional partner should always provide you with all the support you require to get started.
With all the features that you will be able to take advantage of it will be as easy as to count to 10 to set up your online bookings marketplace.