eCommerce Software for Marketplaces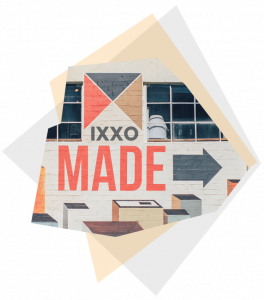 What is eCommerce Software?
eCommerce software is the engine behind the scenes of an online store, making it possible to conveniently manage inventory, add or eliminate products, determine tax obligations, and also whatever else needed to take care of a website and accomplish orders.
eCommerce software program simplifies elaborate processes in a pleasant interface that allows people non-technical backgrounds to manage a whole eCommerce procedure. Regardless of the convenience of use that eCommerce software application gives an on-line business, it is a complex as well as a complex machine.
eCommerce Software for Marketplaces
eCommerce has a tradition of catching the attention of customers whilst enabling them offer products and services and focus to the right audience. Because of new technologies, several suppliers have the possibility to broaden their service significantly by starting an online business and making transactions through the Web. Multi-Vendor Software for Marketplaces is the best-case study for online shopping because enables them to sell electronically digital or tangible products in real-time to people around the World.
Did you already launch your Multi-Vendor store?
If you did you might be seriously thinking in boosting its overall performance by offering items from multiple vendors in a single storefront. You may perhaps be interested in enhancing its overall performance by offering items from multiple suppliers in a single online store. The multi-vendor concept has shown its effectiveness for business organizations that make an effort to get in touch with more clients across the country and further as in conformity with the stats records, a lot of people prefer to buy something from a single store instead of browsing the Internet and exploring a number of e-stores to buy several products.
At IXXO we are prepared to fulfill your unique e-commerce needs and provide one of the best e-commerce solutions for your associated demands. Our highly effective multi-vendor e-commerce software application provides advanced multi-channel capabilities enabling you to build an online marketplace with independent vendors or many independent divisions and maintain them with minimal efforts.
Functionality
IXXO Multi-Vendor is an extended version of IXXO shopping cart platform that is specifically developed for online shops needing multi-vendor functionality. Built using the latest technologies, our multi-vendor eCommerce platform could be quickly installed on your internet site (web server) to really help you manage multiple vendors. And due modular framework and outstanding adaptability, you have the option to modify the appearance} of your online store's storefront within a few days.
With the integrated eCommerce cart functions that are vital to create an efficient as well as a competitive online store or marketplace, IXXO Multi-Vendor with its advanced multi-vendor capability will be the multi-vendor software that will support you all the way to success no matter if you are an entrepreneur, small business or large enterprise.