How to start an online store
How to start an online store
Success is not about luck. It's about working hard & making the right choices.
IXXO has the tools, knowledge, and experience,
and the dedication needed to build e-shops
that can increase your sales & provide a unique experience to your customer.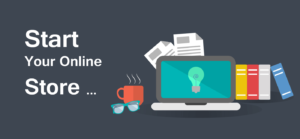 How?
We have invested in 'smart' technology
Our online store platform, along with the trademark of our company, is the most 'intelligent' & adaptable platform currently available in the e-commerce market that offers rational, proven and sophisticated functionality with:
• Unmatched Functionality
• Multi-Channel Features
• Speed. Reliability. Security
• Multi-layer Caching
• Guaranteed Security
• Easy interface with third party software
• Google Analytics interface
• Automatic Sending of Newsletter
• Creation of an e-shop for all devices
• ERP interface
• Interface with all Courier companies
• Supports all Payment Systems
• Creation of an e-shop with IXCO CART
We have many years of solid experience in building e-shops
Our company's course of development is guided by the experience & business goals of our clients, in a climate of truly effective collaboration.
Our collaboration with over 2,500 SMEs and large businesses verifies the guarantee that we know what to do for you to succeed in the e-commerce market.
This means that we offer an e-commerce ecosystem that can be scaled up to conform to larger brand names. Most importantly, IXXO has the necessary flexibility to correctly utilize the needs of each online entrepreneur who wants to start an online store.
One platform. Limitless possibilities.
Unmatched Functionality
The IXXO Cart online store platform is commercially oriented and offers you a wide range of sophisticated rationalization features that can maximize your sales.
Our platform can help your online business grow as it offers a user-friendly interface and unmatched functionality, enabling you to keep up with the ever-changing e-commerce market.
We don't just want to follow developments.
We want to propel developments.
That's why at IXXO, we are systematically advancing our platform and constantly adding new functional components.
Multi-Channel Features
The IXXO Cart platform is extensive, allowing you to manage the functions of a multi-channel marketplace directly through your own e-shop, such as orders, inventories, multiple stock locations, store plans and more.
The IXXO Commercial Team is made up of specialized and highly experienced people in the e-commerce sector. Our team will be dedicated to helping you achieve success across all channels and will be with you every step of the way.
Speed. Reliability. Security
The loading speed of your e-shop is a priority for us at IXXO as we know it improves the customer's experience of the e-shop and can have a huge impact on the conversion rate. The possibilities offered by ixxo.com.cy to increase your conversion rate don't stop here!
Find out more about Increasing your e-shop's Conversion Rate!
Multi-layer Caching
(Multi-layer Data Storage)
Our e-commerce platform is now 'manned' with a sophisticated web mechanism that utilizes improved semantics and multi-layer caching. As a result, we can achieve top speed performance of your e-shop!
Having trouble understanding all of this?
Leave it to us!
Contact us and we will answer all your queries!
ASK US HERE
Guaranteed Security
We install GeoTrust SSL 256 Bit security protocols in all our e-shops so that you can be absolutely certain that all critical data is secure & that our platform complies with all the international security protocols.
Easy interface with third party software (Accounting, ERP, CRM)
In addition to its unmatched functionality, the ixxo.com.cy online store application is easy to interface with third party software to further boost your online sales.
We believe in collective thinking, so we not only build integrations, we also cultivate strong partnerships to ensure that our clients get the best evaluations and best support, making the most of our platform's power and providing you with unlimited options.
Google Analytics Interface
We interface your e-shop with Google Analytics through which we collect data on traffic, sales, your audience & other useful information. The ixxo.com.cy Web Analytics Team then analyses this data.
Based on these results, we design a strategy of appropriate solutions that will optimize the performance of your e-shop.
Automatic Sending of Newsletter
We interface the e-shop application with the most trusted providers of bulk email applications (Contact Pigeon, Moosend, MailChimp). In addition, we ensure complete segmentation of your business newsletter's list of recipients.
We also provide in-depth analysis of results, personalized customization and 'smart' automation mechanisms.
With the ixxocart.com e-mail marketing services, your e-shop will be even more successful!
FIND OUT MORE HERE
Start an online store for all your devices
Our platform enables you to develop an e-shop application for all your devices: PCs, tablets, and mobiles.
It includes over 247 custom features that ensure speed of operation, and the most up to date & user-friendly browsing & use of an e-shop.
The IXXO platform has a lot more to offer you:
• Development of back office administration mechanisms as well as 'smart' modules to automate processes
• Development of additional "smart" mechanisms for direct interfacing with third-party systems (ERP, accounting applications, courier companies, skroutz, etc.)
• Creation of tools for immediate execution of marketing and competition control actions
• Data entry (graphics, photos, video descriptions, etc.) with specific operating & presentation guidelines that follow the practices of large online stores (e.g. amazon)
• Design e-shop graphics with product presentations, comparisons and suggestions in two different graphical environments for a more efficient display and functionality on PCs, tablets and mobile devices.
One Page Checkout
Completing an order has never been easier
ixxocart.com is the first e-commerce company in Cyprus to introduce the concept of a truly effective "One Page Checkout" process.
We eliminate all factors that may prevent the completion of an order, by making good use of the 256bit data security coding. Simply put, we make the order completion process easy, understandable, fast & effective by providing:
• All the necessary fields for completing the order information
• Easy to understand & efficient shipping & payment methods
• A summary of the order with the option to make a last-minute change
• All the details of the costs related to customer payment collected together
Conversion Funnel Tracking
We monitor every 'step' of your customer
Your visitor has entered your e-shop & is browsing.
He may reach the end goal – that is, of making a purchase – or he may get "side-tracked" & abandon his shopping cart. He may leave you with some kind of personal data that will allow you to reach him again, but then again, he may not.
ixxo.com.cy eliminates all of these "maybes" with Conversion Funnel Tracking. This service allows us to know at every point of your visitors' conversion path:
• the percentage of visitors leaving your e-shop before completing the purchase
• the percentage of visitors completing the purchase
• the necessary data for analyzing the funnel in order to constantly improve the e-shop at these "points"
So, in this way, we can offer your customers the best browsing & information experience, and increase their desire to make purchases!
Interface with all the Courier companies
We have developed interface software for the APIs of courier services (DHL, FedEx, UPS, USPS, Canada Post, Royal Mail, Australia Post).
In addition, we have developed the automated creation of order shipping vouchers & online tracking of orders directly from the e-shop application.
Supports all Payment Systems
Analytics show that you need to give your customers more options (if not all) for them to complete their order. That's why we've made it possible on our e-commerce platform for you to give your customers the option of how they want to pay for their order.
We ensure that your e-shop is interfaced with 108 banks worldwide and with all credit cards (VISA, Electron VISA, Master Card, AMEX, Maestro) as well as with Prepaid Cards. We also provide an interface with PayPal, as well as any other payment gateway you may want.
How to start an online store?
Creation of an e-shop with IXXO CART
You may now be wondering "how to start an online store?". For the creation of an e-shop we use the most well-established e-shop IXXO CART e-commerce application as a base, and from this, we develop additional codes that truly give unlimited capabilities & functionality to meet your every requirement. You can also check our guide on how to set up a marketplace
GDPR Compliant
The ixxocart.com platform is already fully compliant with the new General Data Protection Regulation (GDPR).
Put us to the test!
No amount of words are enough to describe
the unlimited capabilities of our platform.
TRY IT TODAY
so you can see what we mean in practice!