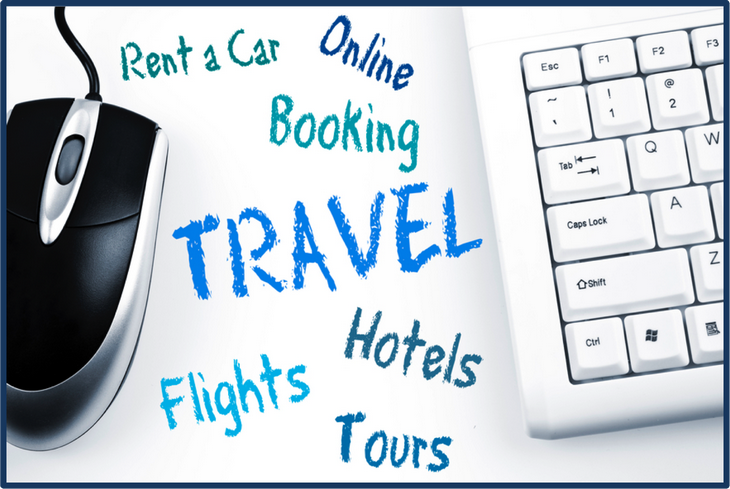 E-commerce has been on the rise ever since the Internet has become a necessity, more than a luxury for the privileged. It has become inevitable that the internet is the single-most commonly used commodity all across the globe, connecting people from two opposite ends of the world in microseconds. With the internet becoming a powerful place, it has its downsides and upsides just like anything else in the world. However, what it has done, is give rice to several businesses that have made people billionaires and millionaires around the world. Today, you don't have to be a telecom tycoon or a hotel owner across 4 countries to be a billionaire. In fact, today, your own bedroom could be the start of your future billion dollar business. Facebook started from a dorm room, Alibaba started after several failed job and business attempts, Amazon today has become the most common market for just about anything for the average American. Talking about AliBaba and Amazon, Etsy and eBay for that matter, it brings us to the core topic of what we're going to discuss here, and that is; Multi-vendor Marketplaces or
Multi-vendor eCommerce platforms
. We mentioned how the internet has become a necessity for everyone these days. It's only fair that the average person's monthly or routine shopping also shifts to the internet, since most of our things have already shifted there; we meet friends online; we call people online; we even play games online. People have become more used to of having to sit back at home and relax and get their work done. Which is why, Multi-vendor eCommerce platforms have become a common place for people to get their everyday purchases or their routine shopping.
THE CUSTOMERS
We, the developers, entered this race seeing the fast growing trend of this industry. We call this industry because this involves millions and billions of dollars if used the right way, and in the right untapped market. There is another term commonly used for these platforms, and its Marketplace. There are hundreds of marketplaces around the world that are web-based and work on this
multi-vendor platform
system where they connect the end user and the product developer on a single platform. These marketplaces sell all kinds of products ranging from hotel rooms, car bookings, electronics, clothes and just about anything that you could buy from a real marketplace. We have developed an add-on for these marketplaces, that is an unprecedented accomplishment. Owing to the growth of this industry, it is clearly seen how useful these platforms have become for people. What we've developed in our add-on, is an
online service-booking system
. You know how you have to call your local spa or salon, or your favorite barber to
book an appointment
, and then on the day of the appointment, you have to step out and make time for it? Well, what if you don't have to ring another call again? Our add-on will enable these service providers to be able to sell personal
services
on their own mini store through a marketplace. These services can include lessons, spa treatments, salon bookings, doctor appointments. However, these services, or products, will not only be bookings or online products. The add-on will enable the marketplace owner to sell all kinds of products, online and tangible. So let's suppose if you check out a spa on the marketplace , and want to buy their own personalized hair shampoo or body gel, or you want a particular doctor's recommended medicine, then this add-on will help you buy it.
FOR THE E COMMERCE PLATFORM OWNERS
If you already own an eCommerce platform and you are looking to include more products to your range, then there is probably no category available on your website where you could sell personalized services like we mentioned above. However, our add-on feature helps you sell these on the same platform and with zero hassle. What makes our add-on different than anyone else in the world, is that we allow you the features to have online bookings and appointments made through the online marketplace. This means that while you can, just like always, sell tangible products online like all other eCommerce platforms, this add-on will help you sells Services as well. It may be interesting to know that this feature is new to the eCommerce market, and soon enough, it will become another important selling tool to have.
The add-on comes with amazing features in itself, which contribute to it being more user-friendly and pro-active in keeping you updated with your purchases of products and services. It can easily synchronize with your online calendar through your Google, Outlook or any cloud account. Once your calendar is synchronized, it can readily check your availability for whenever you need to book your services for, and then inform you of the time slots you have available. When you're selling services, you always need to keep a check that none of your schedule coincides with another, and thus, with this feature, you can keep track of when people have booked you, and even have control of when you are available for being booked. It also comes with several different themes and looks that not just look different, but also work differently. So you get to choose which interface is the most user-friendly for you and how you can work it. Speaking of interfaces, you should also know that since this add-on can synchronize with several different calendars, it can also merge all of these calendars into a single frame interface where your whole schedule is marginalized according to the timeline. If you're working with a team, you can also keep track of everyone's records and timelines, and then manage their schedules, again, from a single interface. This all adds up to make this add-on a pretty cool and user-friendly feature and works well when you have a long client list to manage, and a big team to handle.