The Success of the Uber Rides App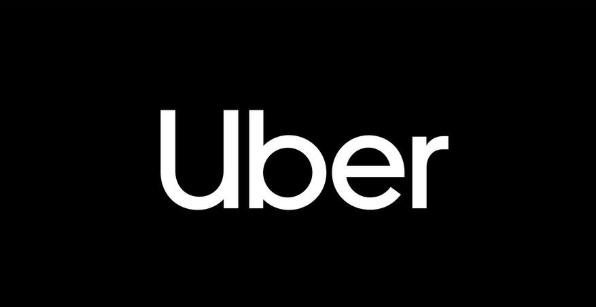 The Success of the Uber Rides App and How You Can Ride the Same Wave
The taxi industry certainly has one of the biggest gripes in life with technology. Many times it has been said that the internet was going to change the way we perceived the world. Not only that, but it would also change the way we lead our lives. The World Wide Web has been a mainstream commodity for close to 30 years now, and many industries have changed the way they operate thanks to the imagination of thousands of entrepreneurs and the talent pool of Silicon Valley.
Uber changed the spectrum of transportation around the world. The Uber Rides App went live back in 2009, and since then, the utility has torn apart the Taxi industry. People no longer have to stand rude drivers with uncomfortable cars and overpriced fares to get from one destination to another. Since that year, the Uber Rides App has done nothing but grow in a market that is currently becoming increasingly saturated with competitors and copycats trying to replicate the success of the brand.
Today, Uber is one of the biggest names around the world, with over 2 million daily users in the most populated cities in the world. Saying anything else about the Uber Rides App would be an oversell. You can take a moment to check how the app has been banned in a few countries. Syndicated taxi companies have confronted them with road blockades and demanding government regulation to what they see as a threat to their livelihood.
In a genuinely free society, these transportation companies are failing to adapt to an evolving market. One that is merely offering an alternative that translates to better means of service for the customer. In this mini-guide, we are going to discuss the secrets of the Uber Rides App. We are going to dig the concept of what they do and how this company rose to be one of the most successful and sustainable business models in the world.
The Main Question – What Is Uber?
During our research, we had a chance to look at some of the most relevant reviews for Uber across the Internet. A lot of people are familiar with their ride-hailing service, but most people think of them as a pay-per-ride app that works very similar to a taxi service. This misconception is mostly found in the opinions of older adults and people in their 40's.
Uber is essentially a ride service that allows people to hire a driver to get to their destinations and give drivers a chance to earn money using routes they commonly use. Some people use the Uber Rides App as a way to earn some extra money; others have made it into their livelihood, just by using their car. The equation is so simple that it's beautiful in its execution.
Uber was created by Garrett Camp and Travis Kalanick after one of them had to pay $800 for a cab ride in New Year's Eve after essentially begging his way to make it to his destiny. The idea was cemented in 2009, but the app launched in 2011. Uber is currently working in all of the USA. They also have a presence in over 60 countries around the world, in all major metropolitan areas.
Camp and Kalanic only had one goal when they launched the Uber Rides App: to reduce the costs of transportation for the average commuter. Their reach, however, has evolved past that with new business outlets created under the Uber brand such as Uber Eats, a food delivery service, and Uber JUMP, which is a rental for dock-less bikes.
Uber is also one of the few companies willing to give a shot to automated vehicles, and their next best thing could probably be something on that front. As for the Uber experience, there are two sides to the coin. We are going to study both of them. We can take a look at Uber's catalog of services as users or as service providers, so let's get on with that.
The Uber Experience – A Guide to the User
We have already established that Uber is probably the most reliable means of transportation in the XXI century. The Uber Rides App is also one of the most user-friendly utilities that's offered on any app store. To become a user of Uber, you only have to follow a set of simple steps to get familiar with it.
Download the Uber Rides App
Both Google Play for Android and the iOS store carry it. It is unwise to choose third party links outside this platform since these are the online outlets that offer the verified version. After the download, you can register using your name, phone number, means of payment, as well as your phone number.
Call For a Ride
After setting up your user account, you can use the friendly interface to type your destination. You will offer options about the type of ride you want as well as the prices charged according to your destination. Choose one, and all you have to do now is wait a little.
Hop on Your Ride
The Uber Rides App will not allow you to take a ride on the blind. You'll be able to see all the data about your driver. You get to see his profile picture, his ratings as well as his current location through the GPS. After you hop on the vehicle, the app will charge you automatically after you arrive.
The Costs of an Uber Ride
The Uber Rides App uses a system of dynamic fares to determine the cost of every ride. The system allocates upfront costs for every trip, so the users will know how much they have to pay. Various considerations can affect the overall cost of the ride. Some of them are the condition of the vehicle and the ranking of the drivers.
While most destinations have a flat rate, there are fares measured on distance, time, availability, supply, demand, surge costs, hours of the day. You will also have to deal with cancellation costs if you change your mind at the last moment. You also have the option to tip your driver if you want to and share a car with someone going to a near destination from you using the UberPOOL feature.
Uber Payment Methods – Everything you Need to Know
We already mentioned that Uber charges you instantly after hopping off your drive. But there is a lot more to it than the underlying financial transaction. As it happens with a mass service like this, Uber has added payment benefits to cover your fares. The Uber Rides App uses promo codes, gift cards, and other types of payment methods to get your back covered.
The promo codes are probably the most attractive benefit. These are usually used to lurk new customers through referrals. Promo codes are the modern version of a coupon to get a discount, with the added benefit of not needing any paper to print it. The first benefit you get with Uber is a free ride that costs no more than $10. After that, you can use the promo codes to get discounts.
There are a lot of sites across the web publishing the weekly codes available for discounts. The most usual offer is a $10 discount from any ride you take. The most used passcodes are words related to the rankings given by many users to popular drivers, such as "classy," "golden," "ridenews," and others.
The referral bonus is not active at all moments since the way it works is very much like a pyramid scheme. You get a code you can share with your buddies, and you and they get the same discount for using the app. Most codes can be retrieved under the option "free rides" in the Uber menu.
You will also find Uber gift cards offered by a lot of online retails. They are a great way to low the costs of your ride or a great gift to offer to someone in this day and age when presents are great when they are useful. While these gift cards work with a promo code, you can also offer a treat by buying the physical gift cards in a lot of retail stores such as Walmart, Target, and Walgreens.
Using the card is pretty simple; you just need to redeem the code in the payment option of the Uber Rides App. Gift cards are listed on the menu, and they can be added to your account as Uber credits. They will be used to cover the fees for each ride you take instead of your credit or debit card. If you rather use this method overcharges to your cards at every turn, you can make it your default option in thesettings.
The Uber Experience II – A Guide to Being an Uber Driver
We have covered the basics of being an Uber user, now let's take a moment to check what it takes to become a driver. We have already mentioned that working for Uber is a great way to make money on the side, especially if you own a vehicle, and you use specific routes every day to get to your destination.
Uber it's mostly freelancing for drivers. They get to set their own hours and administer their time in the best possible way. As we have already mentioned, some people have managed to turn such a significant profit from Uber that it has turned it into a full-time job. So far, everything sounds great. So what do we need to become an Uber driver?
It probably sounds easy if you are a conscious driver, respectful of the law, but the truth is that Uber has standards when it comes to letting people drive for them. The first thing you need is a driver's license, 21 years of age, and no criminal record or traffic offenses such as speed tickets. It's the same requirements for everyone in the USA. The company may ask for additional information in other latitudes. After checking out on the first three, you need to run down the following list:
Social Security number or ID Number in some countries
Be the sole owner of a four-door vehicle to drive
Have a valid vehicle registration, license plates, and auto insurance policy to your name
You will also need an Android or Apple device capable of hosting and operate the app
A picture of your face for your driver profile
As you can see, most of these requirements make a lot of sense. Uber it's essentially a service that charges money for letting us ride with strangers. You know, the thing your parents said to avoid like a million times when you were a kid. Uber runs an in-depth background check on all of its users to make sure they don't have any legal claims pending.
If you have a track record of criminal offenses such as DIU violations, reckless driving, speeding tickets, convictions for violent crimes, or sexual harassment charges, you will be immediately disqualified from working for Uber. The company also makes sure your screening process checks for at least back to three years to the moment you applied.
Let's Talk About Money – What's the Average Payday for an Uber Driver?
It's difficult to place a figure in this particular data because it varies a lot in every city where the Uber Rides App works. Major metropolitan areas have drivers ranking from $15 to $20 an hour without tips. Keep in mind that drivers are expected to cover their expenses. These include maintenance of their vehicles and any tax-related charge.
This probably looks discouraging if you are thinking about relying on the platform to become a full-time driver, but there are a lot of side considerations that need to be accounted for. For instance, drivers who choose to work peak hours rank a lot of money, especially if they drive after hours on paydays. This is pretty great if you work in a populated city. It's also useful in rural areas.
Let's Talk Corporate for a Moment – Everything You Need to Know About Uber Customer Service
Uber has earned a reputation for being great to both users and drivers as well. The logic step for the company is to keep drivers and passengers safe with separate customer service. It's only fair to have different divisions for this since the needs of both are pretty different, even if they are sharing the same vehicle. Let's take a look at these features and how they work for each side of the equation:
Uber's Customer Service for Passengers
As a passenger, you can get in contact with the company, depending on your issue. They do have a phone number that is exclusively for emergencies. Passengers can call for incidents such as retrieval of lost items or a significant complaint about abuse on behalf of the driver. Their contact information is shared on their website, but we can list it here for you:
In-app customer support
Website help section at help/uber.com
Twitter customer support: @Uber_support
Facebook customer support: https://www.facebook.com/uber/
Critical safety line (only for emergencies): (800) 285-6172 (US only)
Uber's Customer Service for Drivers
If you are a driver, you don't have to worry about Uber having your back, because they got you covered. The company values its partnership with all their drivers, and they are very interested in listening to any issues they might have regarding a demanding customer or a traffic accident. Uber can also help you out with any problems related to your accounts, such as password loss, blocked accounts, or anything similar. This is how you may reach the company:
In-app driver's support
In-person at Greenlight Hubs (if available in your city)
Online at help/uber.com
Uber helpline (Available 24/7): (800) 593-7069 (US only)
Critical safety (only for emergencies): (800) 285-6172
The Best Part of This Guide – Learn to Compete Against Uber
By now you probably understand the basic of Uber, and you can also see why a company that offers such an essential service it's so successful. We got a trade secret for you: you can be as successful as them if you make the right moves. eCommerce is the way of the future, and selling anything online is the best way to generate passive income in niche markets. Even big retailers know this. That's why companies such as Target, Wal-Mart, and Walgreens have online stores.
Many marketing gurus will try to sell you an enormous bag of goods to replicate the success of any company. If you are smart, you can bypass them and figure out most of this on your own. Some juggernauts have gained their position by being reliable up and beyond their call of duty. Amazon is the 500-pound gorilla of eCommerce, and no one can take them down. Sites like eBay and Aliexpress can only replicate the formula to some extent.
Uber is not exempt from its fair share of copycats in the industry. Their most direct competitors it's a company named Lyft, and they are riding the wave of the original formula to cash-in. The whole point of this is to make you see that you can ride this wave as well by putting some time, money, and effort to understand how you can create a similar product and make it stand out above the original. Uber did not kill the taxi business, they simply offered an alternative, and it paid off.
So, the big question is, what can you take from Uber to create your brand? We can offer you a list of the features you should take notice and do your best to spin them with a whole new angle. You can't use Uber's code, but you can certainly utilize their functionality since utilities and features are not protected by copyrights or trademark. Also, you would be appealing to the basic sense of supply and demand: you will offer your alternative to them.
This is what you need to take notice of your brand of driver service:
Uber is the MAC of driving services. It's incredibly easy to use, even by older adults. You can find anything on their app easily with the touch of a button.
Uber does have a website, but the traffic it gets pales in comparison to the hits on their app. The Uber Rides App is probably the most user-friendly service on the internet. The layout has been copied by local and regional copycats all over the world. You can make your own Uber clone app with IXXO. Our powerful Multi-Vendor Platform is easy to use and comes with a native Mobile Application.
Your app should be available in the Google App store and iOS. You can indeed find a lot of utilities outside of these platforms, but the basics of the old yellow pages apply to apps these days: if it's not available in the app store, it cannot be trusted.
Once you have these figured out, you can start with your own development. There is a lot more to account for, such as the region you are located in, the market you want to target. Uber figured out they could make a killing at delivering foods because the in-house services of many restaurants are worthless. As they did with taxis, they didn't kill the delivery industry, they offered a better alternative, and it has paid off.
Start Your Driver Service using a Website and The Right Software
Now that you have finally decided to compete against Uber, you will have to build an eCommerce platform. The problem is that you will need hosting and software solutions to deal with the traffic of your app. You no longer need to spend thousands of dollars to create everything from scratch. There are a whole lot of self-hosted visual scriptsthat can be used to create platforms to sell products and offer services such as rides. Most of these are very easy to use, and they can be customized any way you want with a couple of clicks.
What does this mean for you as an entrepreneur? It's pretty simple, if your startup fails to chat up, you can bring it down and get started from scratch with something new. Either in the same niche with a new angle, or building something new from scratch. Don't miss out on this chance to be competitive in the era of eCommerce. You can ride the same wave of success of the Uber Rides App as long as you know what you are doing.