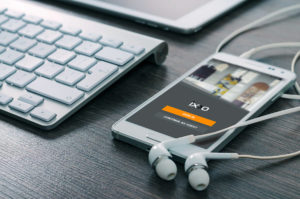 IXXO eCommerce is an all-in-one shopping cart software and website store builder that will provide you with all the tools and total control of each component of your web store.
Whilst offering outstanding as well as hassle-free operation, IXXO Cart can be installed on all unix based and Windows operating systems and it will operate without problems with all the main internet browsers, such as Safari, Internet Explorer, FireFox and Opera. Additionally, you can make any changes you may need to expand the features as per your particular business requirements.
As a result of high interest, the number of eCommerce software and applications available on the net is growing everyday. eCommerce software might significantly differ in cost, efficiency and it will be hard to determine which one will fully meet your strategic requirements. Needless to say that you could evaluate a number of different eCommerce systems to determine their pros and cons in an effort to get the best possible. It is more likely that a lot of your time and energy will be spent without having a guaranteed result. In order to avoid wasting your time head on to www.ixxocart.com to determine the power of the IXXO eCommerce platform to ensure that you will obtain  the ideal software for your online business, when it comes to performance as well as cost. You will find an in depth choice of  features and all-in-one e-commerce platform, specifically for developing and operating different eCommerce tasks of nearly for any business size in addition to target on every marketplace niche. IXXO eCommerce platform is tailored to give you the best degree of efficiency and productivity whilst making sure highest efficiency and ease of utilization.
Primary Benefits
The platform comes in three versions- the standalone Solo software and the IXXO Multi-Vendor as well as the award winning Multi Vendor Plugin for WordPres. Any of the three versions of IXXO platform come with powerful features as well as efficiency that will drastically boost your online presence in eCommerce industry. In cases where you want to offer your online customers with exceptional client experience, you can visit the IXXO Cart feature list and add-on list to find out yourself how your online store or marketplace can benefit from IXXO eCommerce Software.
All IXXO Cart versions are developed with the most up-to-date technology and are packed with numerous eCommerce oriented features as well as innovations to boost your online business and to develop an outstanding online mall that will definitely catch the attention of buyers and fulfill all the requirements of your current clients base because of the professionally designed online store templates, all the options available to manage your products and the revolutionary marketing; advertising; features along with 100+ payment processors. Furthermore our eCommerce shop builder will make it relatively simple to start a user and mobile friendly online shop.