Multi-Vendor Software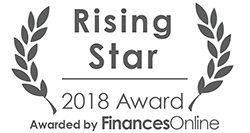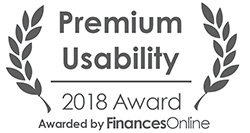 IXXO Multi-Vendor Software – the most usable eCommerce software solution
When it comes to eCommerce and multi-vendor software, we challenge norms and aim to build the best possible solutions to empower our clients as they grow their businesses. We are thankful that FinancesOnline, a popular platform for SaaS reviews, acknowledges our efforts by awarding us with the Premium Usability Award for 2018. This title is given to software solutions that have exhibited excellent performance in terms of ease of use.
Upon extensive analysis of the IXXO Multi-Vendor Software features, the software experts at FinancesOnline concluded that our product stands out from competitors because of its easily navigable marketplace builder. According to them, this makes it easy for administrators and sellers to launch online stores from the ground up even without the need for coding experience.
They also commended our extensive selection of seller-oriented features such as shipping management, payment processing, and integrations with eCommerce plugins.
In addition to being given the Premium Usability Award as part of their e-commerce software research, FinancesOnline also honored us with the Rising Star Award for 2018 for the growing number of eCommerce users who are choosing our product to manage their online marketplaces and individual online shops.
Thanks again to FinancesOnline for recognizing our hard work in improving the landscape of e-commerce analytics! We can't wait to continue striving for better eCommerce solutions this 2019 and beyond. To read the full review of IXXO Multi-Vendor Software, be sure to drop by the FinancesOnline website. Don't forget to leave your own review if we've had the pleasure of doing business with you. We would love to learn more from your insights.