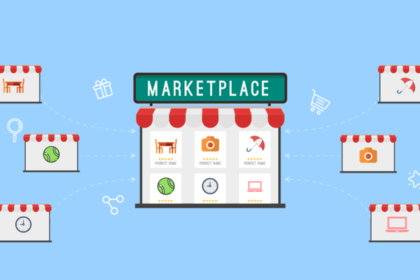 How can Your Business Benefit from Custom eCommerce Website Development?
The world has changed. This is no longer a cliché; this is the reality we must accept every day when it comes to facing the challenge that means setting up shop with a brand new business. Long gone are the days of brick-and-mortar stores. They are relics of the past, living their last days on their own legs. A custom eCommerce solution is the way of the future and an essential part of any business that wants to leave a mark in the world. The only way to be a part of the future is to have a custom eCommerce Website development to be done for you. You can check our Custom Marketplace Services here: https://www.ixxocart.com/ecommerce-website-development/
Planting Your Flag on The Internet
You may be wondering how you can compete in such a crowded market. The cold hard truth is that if you are going against the juggernauts that are Amazon, eBay, AliExpress, and others, you are in for quite a disappointment. This doesn't mean there is no place for you. Online transactions are the norm in the post-COVID world. The good news is that as long as you have something unique to offer, you will find your audience if you know how to run a good marketing campaign.
The basic principle of e-commerce is offering potential customers your products and services and guaranteeing a shipping date when they will receive their product at their doorstep. It sounds easy enough, but it's a pretty complex equation. The secret behind a good e-commerce website is how well it runs and how it takes care of issues when they arise. Many people fail in this venture because they fail to realize the whole parts of the equation!
How to Get Started in E-Commerce
We are going to run a brief checklist for you. It's up to you to know how to get all of these stages up and running:
● You need a sales tracking system
● You need reliable payment methods with lots of security
● Your site should be easy to navigate, the images detailing your product should be crisp and clear.
● You should accept more than one currency or at least the ones that are widely used
● Your search engine should run on point, with a great filter system
● It would help if you offered plenty of offers and discounts
● You need a rating system where people can vent
Looking for an E-Commerce Professional
Coming up with a plan is always good. Developing your idea takes a lot of nerve and courage, but e-commerce requires hard work, time, and money. Believe me when I tell you this is also one of the best investments you'll make around your brand. Some of the most easily recognized brands globally bypass Amazon and offer their products directly to the customer. You can see it by browsing your social media. Instagram and YouTube are ecosystems of e-commerce that run on their own. Some survive, some don't.
Building a trustworthy e-commerce website requires professionals. You will have to do some homework. We can only advise about the traits you need to notice: E-commerce companies stand heavily on their reputation online, so make sure to look out for reviews on other sites and testimonials that are not on their website. Make sure you are working with creatives, ask them to show you their portfolios. If you manage to land in the right place, you'll have half the work done. The rest is up to you.