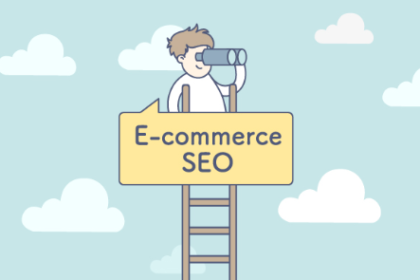 The Best e-Commerce SEO Practices
First of all you need to know why eCommerce SEO is crucial for your business. For those entrepreneurs who use the Magento store, SEO is a very important component that will determine whether your business will be a success or failure.
For newbies who are still familiarizing themselves with the e-Commerce online space, SEO practices and techniques can seem a bit of an uphill task and virtually impossible to appear on the top of the search list.
If you fall within that category, you've come to the right place. For this post, we are going to discuss some of the best and proven SEO practices that will help you get to that golden page ranking. So, let's get to it!
Doing Keyword Research
One of the first things that you should do after building and designing your web-store is doing keyword research, experts at Magento always say one of the first mistakes many entrepreneurs do is using short-tail keywords and use common targeting techniques associated to their good and services.
However, using the two techniques will not give you the desired traffic or improve your website, its vital to always do proper research and use a keyword that will best describe your content and the goods/services you offer, use tools such as Ahrefs and Moz
Once you get proper keywords that suit your e-commerce platform, ensure that you use them on all of your website content to get full benefits from them.
Optimizing URL's
No matter how many eCommerce SEO Practices you have done, you always need to optimize your URL's. Another vital element Is making sure all of your websites URLs are SEO friendly this will comprise both your product and main domain URL's. A good URL will make it easy for both the search engine and your clients to understand so it's essential to make them brief, consistent, descriptive, and easy to read.
Optimizing product page for Best eCommerce SEO Results
Optimizing your product pages provides relevant and good content to search engines which in turn will assist them in understanding your index business. There is a wide range of ways which you can optimize product pages such as:
Adding product descriptions: Your product descriptions must be accurate and informative thus making them unique and easy to read. One common mistake that most people do is using the manufacturers' descriptions which means that other websites will have the same description.
Having a question and answer section: On every product page has a section where users can send their questions or concerns and you as the website admin can moderate all the questions asked.
Using longtail keywords: Always use phrases or 3 or more words when describing your product, long-tail keywords make your product pages look more natural and the best.
Optimizing product images
It's a well-known fact that search engines (for ecommerce seo) can't read images, so to make good use of the images it's important to optimize the file name and include alt-tags. File names must be descriptive to form a relation between your product and image, the Alt-tags must also be short, clear, and to the point.
We've just but only mentioned a few e-Commerce SEO practices that you should incorporate to your business to drum up sales as well as increase the overall internet traffic.