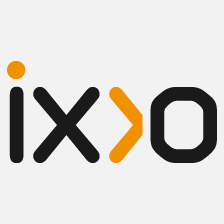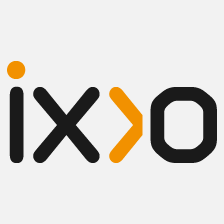 What is IXXO Cart
IXXO Cart is a software solution that acts as an online catalogue of goods for sale and it is also a tool through which the sales are carried out. It covers virtually everything when it comes to the trade. You can use it to advertise and list your goods and then it covers the entire ordering process. That includes making orders, scheduling shipments and executing financial transactions. The entire process is carried out from a single center and that allows the full control of all transactions.
Basically, this software solution allows you to market sell and send goods without any need to employ a huge number of people and a lot of funds in order to make trading possible. It gives you the opportunity to carry out all the transactions over the web. It allows categorization and description of the goods and that makes it easy to access and find for the customers. It also executes almost every possible electronic financial transaction and makes the report of it. Finally, it allows the customer to choose between several delivery options you have and it covers the entire process.
What do I do with it?
IXXO Cart is used for online trading. So, you can either integrate it in your website (Joomla and WordPress Editions) or you can actually create an e-commerce website using the standalone version of it. No matter which option you choose, you will be able to start your own online trading business using the IXXO Cart. It will cover all of your needs and you will be able to carry out the entire trading process using this tool. Using IXXO Cart is rather simple. All that you need to do is to upload your inventory into its database and it will do the rest pretty much by itself. You define the prices, the shipment methods and provide a description of your products and the IXXO Cart will do the rest for you. Every customer will be able to buy the item he wants, to carry out the payment and select the shipment option. All the expenses will be calculated by the IXXO Cart and all the necessary transactions will be done automatically. As it uses almost every possible online payment solution, there will be no problems for any of your potential clients to carry out the transaction. So, start the e-commerce website using the IXXO Cart, upload the inventory and watch the money flowing into your account.
How can it help me?
The IXXO Cart can help you in many ways. If you have the merchandise to sell and you don't have the investments required to place it on the market, the right solution for you is the online trading. This is where the IXXO Cart steps up and allows you to market your goods at a pretty low price.
Instead of starting a conventional business you can start the e-commerce website and start selling worldwide. The IXXO Cart will allow you this as this software solution is meant for making sales of anything you can think of to any destination in the world. So, It is more than helpful in more than one way. It will allow you to avoid high expenses and will allow you to reach far bigger market than you could expect in conventional trading. It provides the entire service so you simply don't need any other product to be successful in the world of online trading. With the help of proper SEO and social media you can reach clients from all over the world and get the trade that would require years of hard work and a lot of investments in the conventional trading.
Why is our system better than the competition?
There are many reasons why you should choose IXXO Cart. First of all, our product provides a complete service. This means that you don't need any other option except the IXXO Cart when you wish to start trading. Naturally, if you wish to use it as an add-on for your own website, it is not hard to do using our Joomla and WordPress IXXO Cart. Still, you don't need a previously designed website if you decide to use our standalone cart version. In cases when you are adding it to the website it is capable to completely follow the style of your website and it will not look as if it was the separate part of it.
Secondly, the IXXO Cart covers all of the possible online payment options and that allows customers all over the world to buy in your online shop. All of the major payment gateways are included and that covers any eventuality.
Thirdly, you have the full control over every segment of the trade from one place. This means that all the data can be gathered and managed through the admin panel and you will have the clear situation in any moment.
It also allows you to automate all the transactions and shipments so there will be no need for any extra work and hiring personnel for these tasks.
Finally, it is very simple to use and you will have no trouble whatsoever managing any segment of the trade. You don't need any special expertise in web programming or anything similar as our product's management features allow you to carry out any task with a simple click of the mouse.
IXXO Cart Multi Vendor
Any ecommerce website is pretty much limited in terms of goods that are available for sale. Sometimes, when you are trying to make a good webstore you will face the problems you weren't counting on in the beginning. Namely, most wholesale options don't cover everything from the certain branch and they are mainly focused on certain brands and lines of products.