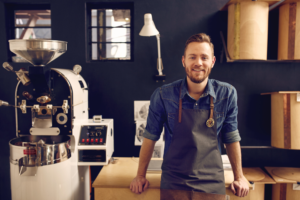 Starting an online shop can prove to be more than a good thing from the financial aspect. The modern trade is becoming more and more oriented towards the internet so it is to be expected that some serious money will flow on the online market in the years to come.
Getting a piece of that cake is more than tempting and it is not too hard starting a web store if you decide to get into business. There are a few things you would need to get the things going and acquiring a good dealer for the goods you wish to sell is one of them. Since there are a lot of producers who do not wish to run their own web store and some more that don't rely only on their own web stores, this allows you to pick the categories of goods to sell in your web store pretty easily.
Still, this is only a first step. The second most important tool you need is a proper shopping cart that will allow you to run the web store and make the actual trading. There are several parameters that define the good shopping cart software and the IXXO Cart has them all.
First of all, it has to have the opportunity to execute the payments and shipping on a worldwide scale. The IXXO Cart allows just that. With all the payment gateways and shipping systems integrated in it, this is one of the best solutions for creating a proper web store business. You won't have trouble selling your wares anywhere in the world when you are using the IXXO Cart as it covers almost every payment option available. It also integrates with some truly useful shipping options and the coverage of webstore made using the IXXO Cart in terms of delivery is also on a worldwide level.
The third important factor in making a successful webstore is the usage of the proper SEO and SMO tools and the IXXO Cart offers some truly amazing solutions in this field. Not only that you can use all of the major advertising campaigns directly from the admin panel, but you also have the unique opportunity to sell directly on the Facebook. The Facebook store feature of the IXXO Cart allows you to reach millions of potential customers who are using this social network.
So, all in all this provides you with enough opportunities to create a successful and effective webstore which will generate revenue. Of course, making the real impact on the market and on your budget strictly depends of the effort you invest in the whole endeavor, but the IXXO Cart will allow you to be more than competitive and it will give you the edge needed to tackle the stiff competition out there. With the tutorials that will be provided on our corporate blog and the YouTube channel, you will be able to complete the entire operation on your own.