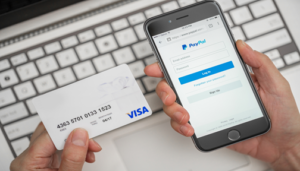 When it comes to the website design, there are some questions that need answering before you dig into such an endeavor, PayPal Adaptive Payments is one of the best gateways for your online shop. Besides the regular things you should keep in mind, such as reaching the clients and ranking well on Google, there are some additional things that need to be taken into consideration as well.
The first of those technicalities are regulating the payments in the multi-vendor environment if you are running a multi-vendor website. The IXXO Cart offers just the right tool for this. Instead of making countless calculations of various transfers made under a single purchase, you have just the tool you need for making the entire process easy. The PayPal adaptive feature of the multi-vendor website made under the IXXO Cart allows you to do all of this with no effort at all. Simply, it automatically calculates the orders from the various vendors within a single purchase and distributes the money to them. It also takes care of all tax calculations and payments so you get the clear insight in the entire operation and you get to follow all the import-export rules enforced to the transaction.
So, the conclusion is pretty clear on this one. These two main features of the IXXO Cart are just the thing you need in order to make your website the most successful on the internet. So, why not giving it a try?
Since this social network is used by millions (soon to be billions), the opportunity to trade there will give your website the edge against your competition and you will be able to do things they can only dream about.
This is a feature that is pretty rare with the other shopping cart providers so the IXXO Cart has a clear upper hand in this segment. It will allow you not only to advertise on Facebook, but you can do the actual trading there which is a whole new level of service.
This is just the thing any website owner needs as it saves numerous work hours and gives you the chance to focus on marketing and advertising instead of the legal technicalities.
The Facebook Store feature covers the second important segment of this issue. Namely, social networks are simply essential for the successful operating of any website and the opportunity to sell directly on them is something that shouldn't and can't be missed.