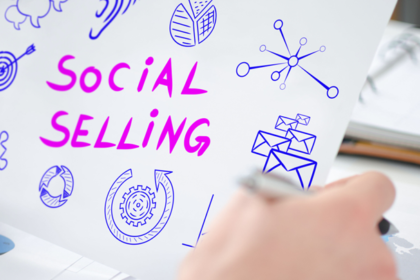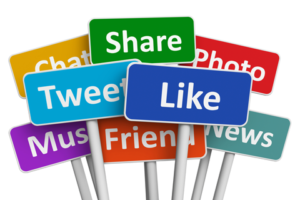 Social media plays a huge role in helping your business grow as it can help you generate more traffic to your website and improve your sales to a great extent. Large business and corporates have understood the importance of social networking and how it helps them to reach their potential customers. But when it comes to small business owners, this market is largely untapped for them as only 20-25% of them have a profile on any social media platform and nearly half of them don't post consistently. So as a business owner, you need to look to leverage these social media platforms to the fullest to take your business to the next level.
1. Twitter
Consumers of today are highly knowledgeable about what, where and how to buy. Most of them do a lot of research before visiting a website or a store to buy a product. They look for product review websites, online forums, Social media platforms to know what others say about the product. They always expect instant replies to product related queries and only if the business is active on these platforms, can they respond to customer queries or understand the mindset of the customers or what the customers think about their product and make changes accordingly.
Twitter is a great tool for small businesses as it provides free actionable insights in the form of search monitoring and by tracking mentions about their products. Businesses which are active and continue to monitor the activity in Twitter can sense the customer's need and always stay a step ahead of the competition.
2. Facebook
When it comes to social media, Facebook is one of the most popular social media network with over 2 billion monthly users. Everyone who has a knowledge of the internet is certain to have an account in Facebook. Unlike Twitter, people can have in-depth conversations and not limited to a certain number of characters. With Facebook, businesses can create their own page for promoting their business and update posts regularly about new product launches and also engage with customers regularly.
3.LinkedIn
LinkedIn is another great social media platform to improve your B2B network and also to find potential customers for your business or service. If you are looking to sell your product one of the important thing is to find potential clients and LinkedIn is a great place for networking. LinkedIn can be used in many ways as businesses can post inspiring content in the Thought Leadership section on the latest trends in their niche to get noticed with other clients and customers.
4. Instagram
With over 600 million users, Instagram is another great platform to help improve their business to a great extent. The introduction of Instagram Stories has enabled businesses to could share stories about their products and customers about their experiences with the services etc. It is a great place to share user created content.
5. Pinterest
Pinterest is a social media platform that connects different users based on their common interests in various fields, including art, cooking, photography, technology, parenting etc. Pinterest also released the Pinterest Propel to target small and medium business owners to enable them to share pictures and content related to their products and services.