The Best but Free Shopping Cart Software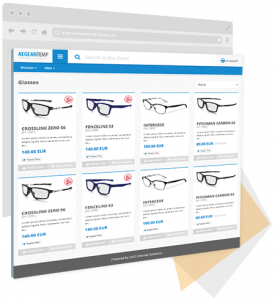 Since online shopping becomes a common habit for purchasing services and products, more and more business owners wish to establish their own online presence. However, launching an online store along with starting your online business can be a fairly costly project. If your financial condition is so that you cannot afford to spend a lot of money to get a shopping cart software at this very moment, there are many free shopping cart software enabling you to run an online shop and start selling online. The question is how to find out which one is the powerful eCommerce platform that does not fail on high quality, stability and features even when being offered without charge?
If you want to begin an online business and not having to invest on a shopping cart, you can start with IXXO Cart SOLO, the free edition! You can download the Free Edition at no cost, but still with all the necessary tools that will enable you to avoid almost all restrictions of conventional free eCommerce platforms. Regardless to say that if you are a newbie to eCommerce or perhaps run a web shop and having minimal needs to features and design, our free of charge shopping cart platform will definitely satisfy your associated requirements flawlessly.
The Major Features
Although being offered totally free, the IXXO Solo edition maintains the complete power of the IXXO eCommerce features and functionality as well as our powerful eCommerce engine. With our award winning shopping cart you can start a fully featured online shop without any product limitations and taking advantage of all the powerful functions of our storefront template engine and the integrated CMS, the automated stock control of your products, the supported shipping services such as fedex, usps, ups and access to more than 100 online payment gateways.
With IXXO Free edition you will not be left behind when it comes to technology, reliability and functionality because it comes with all the features and functionality needed to run a successful ecommerce store.
It Just Works
We did our very best to develop an ecommerce software so that the setup process will be as easy as possible for entrepreneurs and startups who just start their first online web store in eCommerce business. To get started all you have to do is to download the free version and to either host it with us or install it onto your own server. As soon as you have everything in place and properly setup you will be able to start adding your products and/or services to start selling.