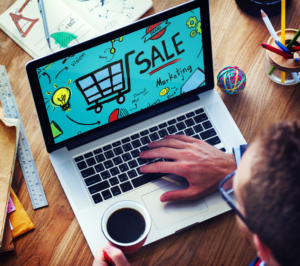 Just type the phrase "eCommerce Shopping Cart" on any online search engine and you'll get billions of search results about content that is related with online shopping carts. If you let the jargon's get to you, you can easily get confused with the eCommerce shopping carts available today.
There is no question that you owe to be running your own and dedicated shopping cart platform on your website is really a must. It will change the approach you sell or deliver sales information. An online shopping cart is the next ideal solution for a business website like yours.
There are a couple of things that you will need to understand about before choosing a shopping cart software. Shopping cart software developers support different kinds of payments schemes that will definitely help you if you are just about to start an online business.
Obviously you will be investing some money with either an one-time fee or with monthly payments to get access to a shopping cart software but make sure to carefully assess and find out your product sales projections. If you notice that the projection is positive go ahead with a shopping cart solution that will best meet your online business requirements.
When searching for a shopping cart software make sure that you find out the eCommerce oriented features supported by individual eCommerce platforms. The shopping cart solution needs to be easy to use, user friendly, flexible, and packed with innovative features that will allow you to be ahead of your competitors and always keep in mind that your competitors are are in the very same boat as you.
Likewise, it would be much better if you choose a service provider or software developer that has a great performance history both in their products and after sales services. This indicates getting good support where one can with ease request for support or guidance for possible issues or bugs that will, and believe me they will certainly occur from time to time.
Obviously, the best shopping cart will always be the one that will meet all your requirements. When searching for a shopping cart, it is best to carefully make comparisons on the features of each shopping cart.
The first one would be licensed shopping cart applications and the 2nd one is the hosted shopping cart service. The very first one basically implies your company will own a license to use the shopping cart software.
The 2nd one, the hosted service applications or SaaS (Software as a Service) is hosted by a different service providers on their premises and you can manage the shopping cart accordingly and based on your particular needs. You can obviously work with the design template which you can personalize without any restrictions. The payment fee is normally paid on a regular monthly basis and sometimes the company might charge you commission on your sales. This is slightly different from a licensed software with a perpetual license which is typically a one time payment fee.
An eCommerce shopping cart installed on your website is definitely an advantage for your website and your company as a whole. So do not get all puzzled on which shopping cart solution you will use and if you will ever need or not.