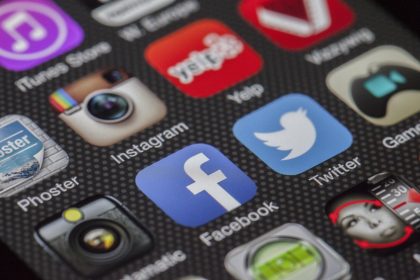 Social media marketing has evolved into enormous proportions that it has something for everyone. One can use social media to communicate with friends and family, share pictures and videos with them, connect with new networks to enhance your career or can simply use it to find new music and movies. But when it comes to small business owners, it has a lot of potential to reach out to your potential customers and also generate more business leads easily.
How Small Business Owners can benefit from Social Media Marketing
Social networking requires consistent effort and adequate planning by the small business owners in order to stay on top of them. But if the network strategies are implemented properly, then these small business owners can reap rich rewards. Social networking can be done through various platforms including social networking sites (Facebook, Twitter etc.), product review websites, and discussion forums to provide a real boost to your business.
Small business owners can benefit a lot with social media marketing including:
Generating Huge Website traffic
In this era of tech-savvy marketplace, businesses are compelled to create websites to market their products and services online. But just creating a website would not ensure that visitors will come to your website, but it has to be aggressively promoted online to generate traffic. And Social networking plays a huge role in advertising your business across various social media platforms and in turn boosting customers and sales to your business
Collect customer insights
Social media is not only about generating traffic, but it can also help to understand the pulse of the customers as they discuss various products and services in social media with their friends and families. It is also important for a business to understand the likes and dislikes of their customers and vary its products and services accordingly. So it is important for small business owners to keep in constant touch with the customers via tweets and blogs to keep you always connected with the customers.
Generate a buzz
When you are starting a new business, even though there are many ways to promote it, the latest tool used by many is through social media. When you update a post about a new product launch, the success of the post depends on how much views it garners. And now many small business owners take the help of leading social bloggers to provide a guest article about their products which in turn will reach thousands of followers of that popular social blogger and instantly create a buzz. And this could lead to building a huge customer business within a short span of time if your product is satisfies their particular needs.
Breaking geological boundaries
Social media has no boundaries and it can help the same with your small business too, as social marketing can help to promote your boundaries across the globe within a few seconds. There are many analytical tools out there that could help you categorize your visitors based on location and which could also help you to concentrate more on locations that provides more traffic to your business.
And don't forget that IXXO Cart, the leading marketplace software understands the importance of Social Marketing and hence has come with the popular Facebook Store that allows you to publish all your products into your Facebook Store. And your Facebook store acts as an extension to your existing IXXO store as all checkout process is fulfilled through your online website.
The marketing potential through social media sites is a reality and this is why IXXO are the first to break in to the market with yet another tool that maximizes your marketing potential. Thanks to the new Facebook features of being able to add your own custom page, IXXO Cart can be extended to your own Facebook profile and target marketing is easily done using the FB Adverts.