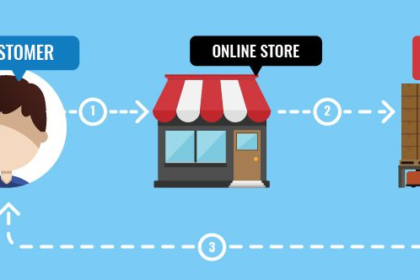 eCommerce Dropshipping Tips
Dropshipping is mainly a digital business whose popularity has soared in recent years as it has made it extremely easier for entrepreneurs to take full advantage of the e-commerce dropshipping waves as it's easy to start, completely autonomous, have lower risk and require less capital, I mean it doesn't get any better than that.
According to Google trends, in the United States alone, the search for dropshipping terms has significantly increased over the last couple of few years underlining its popularity amongst entrepreneurs.
To get you started wtih eCommerce Dropshipping, we are going to briefly discuss dropshipping tips for new business owners just like you. So, let's dive in!
Choosing the right supplier for eCommerce Dropshipping
The suppliers for eCommerce Dropshipping that you partner with are going to be crucial for the overall success of your dropshipping business, they will be the ones who will complete all orders on your behalf.
Your brand and image will be solely dependent on their ability to deliver well-packaged and high-quality goods on time. If you partner up with suppliers who don't have a stringent quality standard and not follow the set timeline as promised, this is going to significantly affect your business thus affecting your reputation, trustworthiness and taint your credibility.
Note that it's only you who is accountable and liable to your clients and not your suppliers if you mess up your brand value will be negatively impacted. Suppliers are an important aspect of your business, so don't rush it; take your time. Do extensive research and choose the one that will cater to your business needs and requirements.
Avoid underpricing goods and services
Profit margins are an important consideration when it comes to selling of goods, it's always recommended to include overhead costs such as marketing expenses, staff or office supplies. Always avoid undercutting your prices even if your competitors are doing so.
If your catalog comprises of high-quality products, offer competitive prices. Maintaining the prices within the market value will attract more clients. Providing refund policy, easy returns, and quick customer service support will improve the overall customer experience and your client will not mind paying extra dollars.
As an entrepreneur, strive on increasing order volume for increased profit margins, always ensure that your platform has key features such as cross-sell and upsell suggestions. However you will also need to learn few basic ecommerce tricks and tips
Providing amazing and enticing offers
Amazing deals and offers are what attracts a lot of people online, if you want to create an e-commerce buzz for your business then this is definitely what you should do. Creating a bundle product and amazing offers will ramp up your sales volume.
Bundling essentially means creating a package made of similar products and offering better pricing for that group compared to just a single product.
Saving is what motivated a lot of clients and offering enticing offers will make them associate your brand with good promotions and bargains.
Ordering goods/product samples
It's always recommended as an entrepreneur to order product sample that you intend on selling; not only will you be able to assess the delivery time, packaging and you supplier but it will also enable you to have a look and feel of the product.
As an entrepreneur, you'll also be able to recommend any changes to improve the product as well as customer experience.
Dropshipping has plenty of benefits (eCommerce Dropshipping), it's one of the easiest and simplest way of starting your business journey. If you follow the tips discussed and don't cut any corners you will enjoy the full advantages of moving your business online.