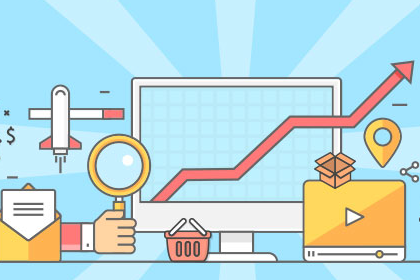 How to boost e-commerce conversion rate
With the increased use of e-commerce, the next big thing for all entrepreneurs out there is boosting their conversion rates. Without proper conversions, all the effort put into creating a buzz and increasing traffic will be all for nothing.
2020 is the year that will witness most businesses will start simplifying and humanizing all their engagement making everything simple and seamless. In this post, we are going to show you how to boost your conversion rate and make your clients' experience profitable.
Making navigation easy and intuitive
When you walk into a retail or supermarket store, good and product are spread all over, well this can also apply to your web store. If your clients and visitors don't find what they are searching for with just a click of a 'button' chances are they are going to head straight to your competitors.
Well, the first is making sure your navigation bar is on top of your screen enabling visitors to head directly to the product catalog page, from the page they can now be able to browse and click on specific products they are interested in.
The navigation menu makes it suitable for those shoppers who are just simply browsing through your web store but, for those buyers who know exactly what they want, you'll need to have an advanced search feature.
When it comes to optimizing the search feature functionality, there is a myriad of factors that you should consider. Your main objective should be ensuring all the products presented are relevant to the product being searched by your visitors.
The product pages should be well structured with all the vital information that will match the search queries of your customers.
Providing for shopping via social media platforms
Your brand should always have a social media presence boosting your online visibility while creating an online presence or advertising your goods and services through social media platforms like Facebook, YouTube and Twitter is not a new phenomenon, a lot of e-commerce stores are slowly selling their products through these channels.
If your product is in line with the content being shared on these platforms, your web store will be quite lucrative, if you've specialized in culinary, fashion and clothing, it's vital to make your social media platform shoppable boosting your overall sales and turn-over.
As we've talked about earlier, one of the key ways of boosting your conversion rate is by making the visitor to customer transition as simple as possible. Ensuring your followers have the option of purchasing goods while scrolling down their feed will increase your sales as well as increase the conversion rate. Also you should consider using Pinterest as the tool to boost your online sales. Pinterest is a great tool to use for conversion boost.
Being detailed and informative
This an important operation that should apply to all aspects of your business operation, for those who want their customers to be comfortable and at ease, it's vital to keep them 'in the loop'. Since the customers do not handle the product physically, it's up to you to bring them to life via your description thus its vital you be detailed and comprehensive as much as possible.
The tips we've highlighted in this article are a great way to start increasing your conversion rate but, that should not be the end of it. You should always be on the look-out on ways of improving your site and backend processes.